Please don't forget to check your email right after you "check out" and forward the "wish list" to us
THIS IS VERY IMPORTANT
Thank you and click the shopping bag below to start shopping ...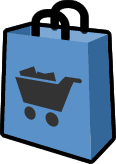 Need help? Simply contact us with our inquiry form
Ph.(62 81) 353357458 Cel/WhatsApp: +628179731022
GSM (62 81) 7973 1022

Skype is a little piece of software that lets you make FREE calls to anyone else on Skype, anywhere in the world. And even though the calls are free, they are really excellent quality.